15/August/1997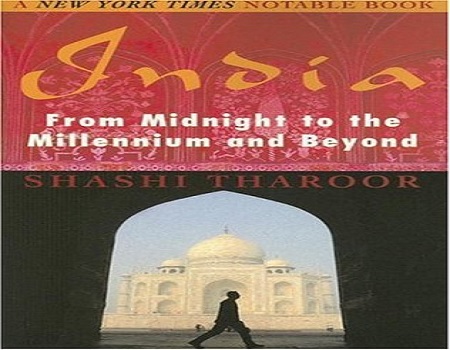 One of the best in a generation of Indian authors shows how the challenges facing the world's largest and most diverse democracy will also affect America and the world in the 21st century.
At the stroke of midnight on August 15, 1947, a new nation was born. It has 17 major languages and 22,000 distinct dialects. It has over a billion individuals of every ethnic extraction known to humanity. It has a population that is nearly a third illiterate, but also one of the world's largest pools of trained scientists and engineers. Its ageless civilization is the birthplace of four major religions, a dozen different traditions of classical dance, and three hundred ways of cooking a potato.
Shashi Tharoor's India is a fascinating portrait of one of the world's most interesting countries — its politics, its mentality, and its cultural riches. But it is also an eloquent argument for the importance of India to the future of America and the industrialized world. With the energy and erudition that distinguished his prize-winning novels, Shashi Tharoor points out that Indians account for a sixth of the world's population and their choices will resonate throughout the globe. He deals with this vast theme in a work of remarkable depth and startling originality, combining elements of political scholarship, personal reflection, memoir, fiction, and polemic, all illuminated in vivid and compelling prose.
Author Shashi Tharoor has spent half of his life outside of India, yet his position as a "NRI" (Non-resident Indian) has given him the distance and perspective necessary to produce India: From Midnight to the Millennium, an in-depth critique of the country's first fifty years of independence. In this effort, he blends fine prose with a reporter's talent for analysis, resulting in a skillful examination of some of the greatest challenges India has faced over the past five decades, as well as what lies ahead for the nation.
In chapters devoted to such diverse topics as caste, the free-for-all nature of Indian democracy, the troubled legacy of Indira Gandhi, and the partition of India and Pakistan in 1947, Tharoor both explicates the history of India since independence and attempts to define what makes India one country and Indians of various ethnic, religious, and cultural backgrounds one nationality. He is forthright in his discussion of the sectarian violence that has ripped through the country, the corruption that is rife throughout the ranks of the Indian civil service, and the difficulties that face a nation in which a significant percentage of the population remains illiterate. Yet Shashi Tharoor writes of these problems with a sense of optimism about the future, confident in the ability of his countrymen to find solutions within a democratic political system.
- Shashi Tharoor
To buy the book, click on any of the links below:
Penguin India
Amazon
Flipkart